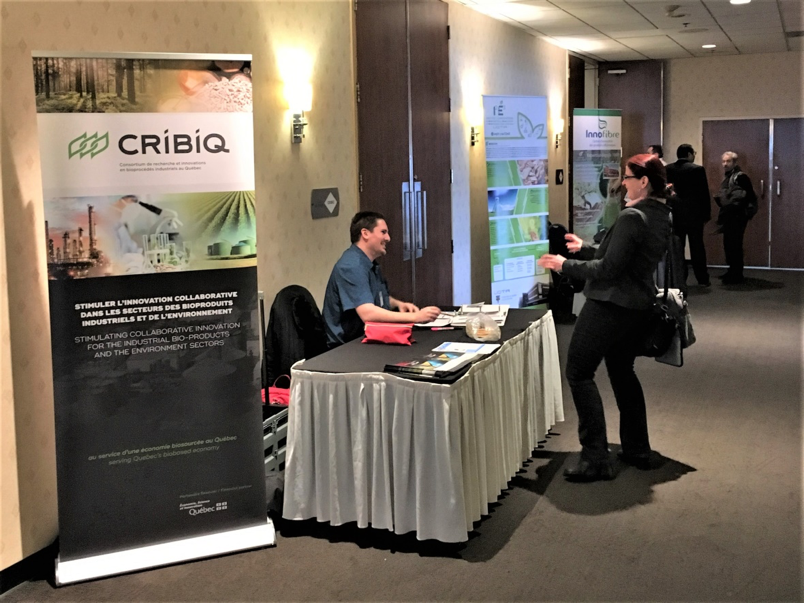 CRIBIQ symposium on CO2 capture and recovery – Longueuil
Posted on 21 April 2020
by Pôle des Technologies propres de la Gaspésie
On February 25 and 26, 2020, the symposium entitled "Avenues of CO2 Capture and Reuse: Technological, Environmental and Economic Challenges for Quebec" was held in Longueuil. Mr. Pierre Sanschagrin of the Hub attended this event organized by CRIBIQ and PRIMA, in collaboration with the Université Laval and the École Polytechnique de Montréal, during which the invited speakers presented various avenues of CO2 capture and reuse. Some of the presentations also painted a picture of the situation in relation to climate change, emphasizing the need to act quickly and globally to reduce greenhouse gas emissions.
We should note that the research project currently being conducted by Innofibre—with participation from the Hub, McInnis Cement and CIRADD, as well as other private partners—was the subject of a presentation during the event. This project aims to identify the most promising scenarios for industrial symbiosis that could be implemented near the cement plant in Port-Daniel–Gascons.
The Hub's presence at this symposium made it possible to establish or strengthen ties with various stakeholders working in the fields of CO2 capture and reuse.